Welcome 
I use this website mainly as a public archive for past projects, but you'll also find generic information about me, my resume and my direct email contact. For potential employers, this website will provide many code samples as most of the projects are available for download as full working programs with documentation.
Something about me: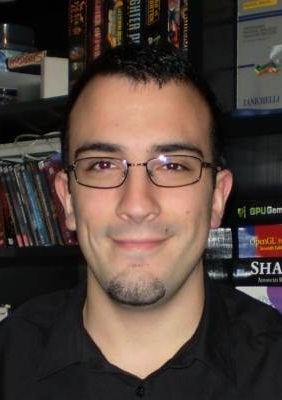 My name is Daniele Giannetti, I was born in Pisa, Italy, in 1987. Ever since I can recall, my main interest has always been information technology. Probably this passion was powered by my preferred free time activity: video games. After high school I began studying Computer Engineering at Università di Pisa, this provided me a deep all-around knowledge about ICT thematics. After some years in university, I began focusing the target for my future IT working activity: Game Development.
After having obtained the Master's Degree in Computer Engineering at Università di Pisa (December 2010), I began looking for a game job outside of Italy while working at PERCRO Laboratory (Scuola Superiore Sant'Anna, Pisa). After some months at PERCRO working mainly on real time graphics and virtual environments, I obtained a position at Havok (YES, the spectacular physics engine company) in Dublin, Ireland. I worked as a Software Engineer in Dublin for about 2 years and after that I moved on to San Francisco for a new position within Havok as a Developer Support Engineer.
Working at Havok as a Developer Support Engineer, I work with customers which are crucial players in the game industry and I get really good exposure to their technological challenges, learning a lot about generic engine development techniques as well as various specific solutions.
I'm interested in many different engineering aspects of game development:
Generic engine programming
Graphics programming
Physics programming
AI programming
Animation techniques

Game networking

Gameplay programming

Tools programming

...
Contacts
daniele.giannetti[at]gmail.com (replace [at] with @)